OUR LEADERSHIP TEAM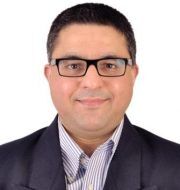 Mr. Varun Chopra
Executive Chairman – GEAR Group
Varun is responsible for the strategic direction & the overall business and P&L of GEAR India. He brings with him over 20 years of global experience in Strategic & Operational P&L delivery across Pharmaceuticals Consumer Healthcare and FMCG businesses having worked with GSK, Unilever and Sun Pharma and has lived & worked in India, USA, China & UAE. An energetic & agile business leader with a penchant for creating a high performance culture, building strong teams and a passion for developing talent, Varun possesses deep P&L expertise, has transformed, turned around & scaled up businesses upto a $1 Billion valuation along with consistent revenue & profit growth and developed new GTM (Go To Market) models to enter into new markets.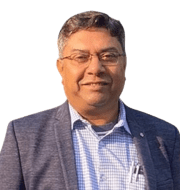 Mr. Sukanta Sengupta
Senior Vice President (Sales) - GEAR Group
Sukanta is a pioneer in the Forklift and Material Handling Equipment industry with over 25 years of experience in top organisations such as KION, Voltas, Nilkamal and Josts. He has gained hands-on experience of Business Operations, Sales, Project Management, Client Relationship and People Management across industries. Sukanta is an enterprising Sales leader with a passion for building high performance teams and in leading sales teams towards executional excellence and delivering on goals enabled by systems & processes.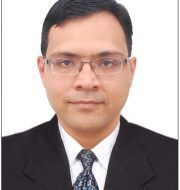 Mr. Abhishek Agrawal
Senior Vice President (Finance & IT) – GEAR Group
Abhishek is a qualified Chartered Accountant & finance professional with overall 18 years of work experience having worked with leading organisations such as Reliance, Tata Group and Allcargo Logistics. He has deep knowledge of accounting, reporting, financial controls and regulatory matters on one side, and commercially orientated business partnering and financial planning and analysis on the other. Abhishek is responsible for Finance (Accounting, Tax and Regulatory Compliance) and IT at GEAR.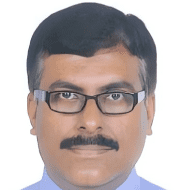 Mr. Avijit Bose
Senior Vice President (Business Development and Training) – GEAR Group
Avijit is a Mechanical Engineer and comes with a total experience of more than 30 years, majority of which has been in the MHE (Material Handling Equipment) Industry having worked with leading organisations such as Jungheinrich, Voltas & Ashok Leyland. Avijit is responsible for scaling up NIFOT (National Institute of Operator Training – the training arm of GEAR dedicated to create a trained workforce of Forklift Operators), driving new business generating verticals for GEAR and in Training of the Sales and Aftersales team
.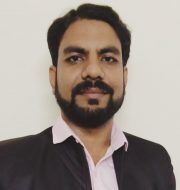 Mr. Vivek Mani Tiwary
Senior General Manager (Operations, Service & Maintenance) – GEAR Group
Vivek holds a Diploma and additionally a Bachelor of Technology degree in Automobile Engineering and comes with strong Operational, Technical & Service expertise in the MHE Industry having worked across KION India Pvt Ltd, Toyota Material Handling Pvt. Ltd. and Voltas Material Handling Pvt. Ltd. At GEAR he is responsible for driving Operations, Service & Maintenance nationally with accountability for delivering the highest level of Customer Satisfaction across all our customers by maximising customer uptime and ensuring appropriate deployment of Safety, Quality & Technology.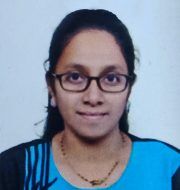 Ms. Virashree Nangare
General Manager (Human Resources) – GEAR Group
Virashree is a Human Resource Professional who has completed her Post Graduate in Management (HR) and LLB and comes with 13 years of rich experience in HR Operations, Payroll, HR Compliance, Talent Acquisition & Compensation. She is responsible for establishing and interpreting HR core processes and functions at GEAR and also plays a key role in building a collaborative values based culture with emphasis on equality and diversity.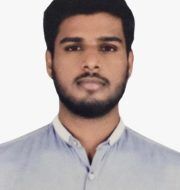 Mr. Satyam Shrivastava
General Manager – Sales and Head Key Accounts
Satyam has completed his B. Tech in Mechanical Engineering from Symbiosis Institute of Technology. Deeply passionate about technology and in how it can solve customer problems, his core experience is in the Material Handling Equipment (MHE) Industry, and he has worked at leading organizations such as KION. Satyam heads Key Accounts nationally for GEAR where in addition to managing crucial customer relationships he is also responsible for the technical assessment of our customer requirements and recommending the right MHE solution to our key customers.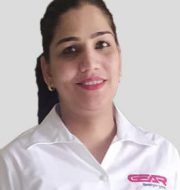 Ms. Amandeep Kaur
Senior Manager – Executive Chairman's Office
Amandeep has completed her M. Com from University of Mumbai. She comes with 13 years of core experience in the Material Handling Equipment (MHE) Industry , wherein she has worked extensively across Sales Support, Business Development and Site Operations. Amandeep is responsible for driving Strategic Projects, Site-wise KPI Analysis & Reports and she serves as the primary point of contact for internal and external constituencies on all matters pertaining to the Office of the Executive Chairman.