Platform Trucks and Tractors
Home
Platform Trucks and Tractors
PLATFORM TRUCKS AND TRACTORS
STILL fast, powerful electric platform trucks and tractors are very flexible in use. They are ideal for internal transportation over medium and long runs – with or without a trailer.
A typical application is the movement of materials between storage and production buildings (e.g. in the vehicle industry, at airports, on the railways or with the post office).
Height : Maximum reach height (mm)
Weight : Maximum capacity (kg)
E-type frame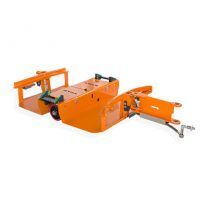 The tugger train with 2 to 5 E-type frames can be loaded from the left or from the right side.
Independent E-type frame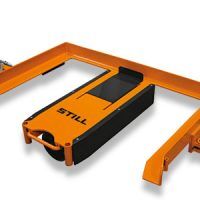 The independent E-type frame generates the energy when travelling autonomously.
C-type frame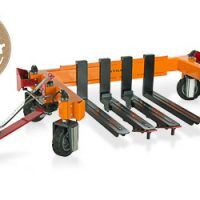 The tugger trains can be operated with up to 4 C-type frames.